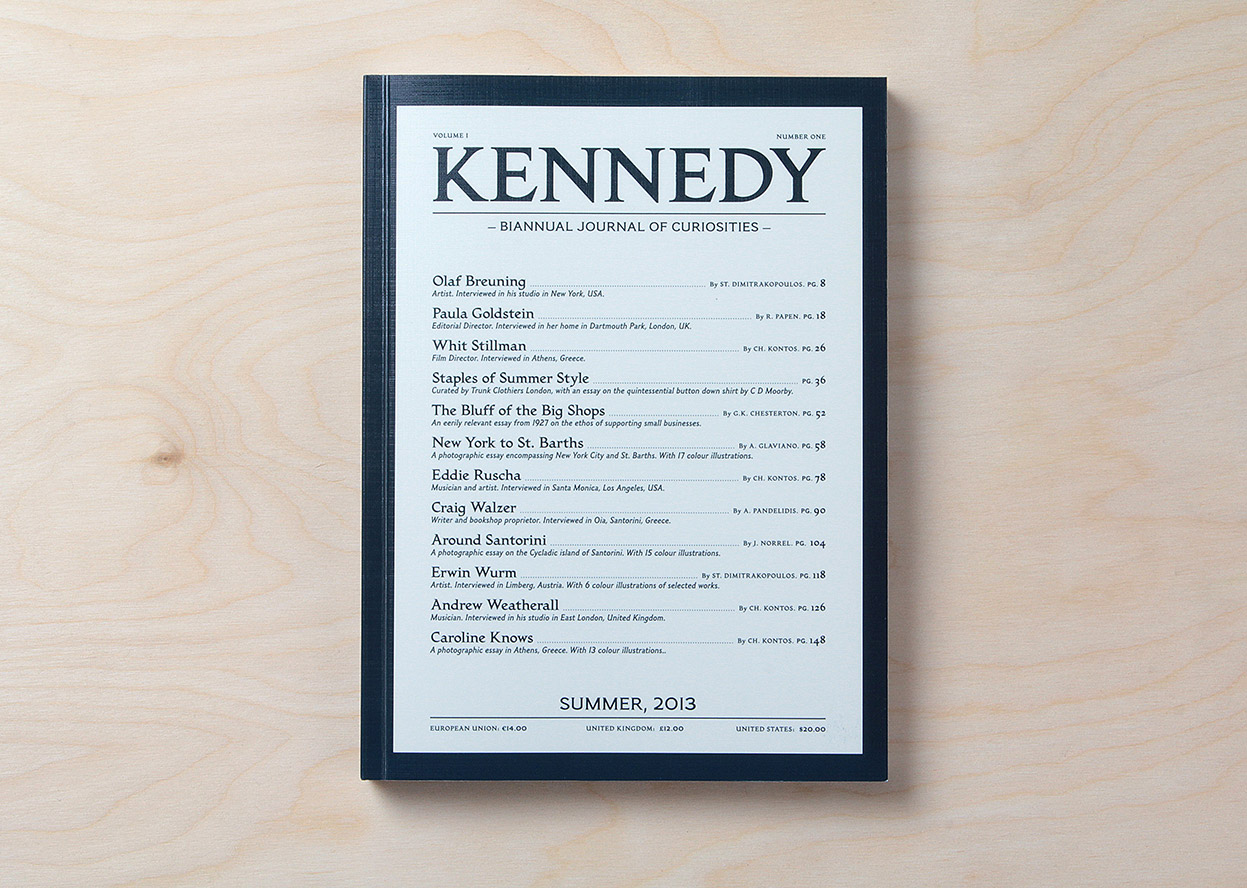 Here at last is the inaugural issue of Kennedy Magazine – a Biannual Journal of uriosities. Brought to the world by the brilliant minds of Mr. Chris Kontos and the late Mr. Angelo Pandelidis, it's a voyage through the subjects of art, music, fashion, and culture delivered in a beautifully compact, travel friendly format. Features include interviews with artists Olaf Breuning, and Edwin Wurm, musicians Andrew Weatherall, and Eddie Ruscha, and film director Whit Stillman as well as style counselling from Trunk Clothiers London, and yours truly. It's also beautifully designed with stunning photography throughout.
I feel very proud to have been involved in this wonderful project and that pride was only intensified after the recent news of joint Editor-in-Chief Angelo Pandelidis' sudden and tragic death. Together with Chris he has created a truly special magazine that will resonate with many people. I only hope that this is just the beginning for Kennedy and that Angelo has helped lay the foundations for a long standing and continually entertaining publication.
I'd love to reveal more, but I'd like you to go out and purchase a copy to pore over and enjoy.  Please visit kennedymagazine.com to find your stockist or purchase online, or alternatively (for UK folks only) purchase a copy over at noncollective.com.