Autumn tipped up this year in a wonderful mood. Plenty of colour, mild temperatures, some crispy mornings, and a bit of rain to remind you Winter will soon be kicking in to action. Winter is a no-brainer clothing wise. As is Summer. But Autumn and Spring provide good measure of a gent's wardrobe. Fluctuating temperatures and weather conditions require a versatile approach. With that in mind I fancied adding a bit of suede to proceedings this season, but something a bit lighter and more streamlined than my typical choice. The majority of my shoe collection consists of chunky English derbies and American moccasins. I was after something a little easier going with a colour that would work across a number of outfits.
My search brought me to Alden's Snuff Suede Chukkas, one of Alden's most renowned styles. I've best seen the suede on these described as 'buttery' and I don't think I can find a better adjective to suit the hand of this material. It's so soft and supple, it's like sticking your feet in a pair of Rabbit's ears. And as these things are unlined they are comfier than slippers.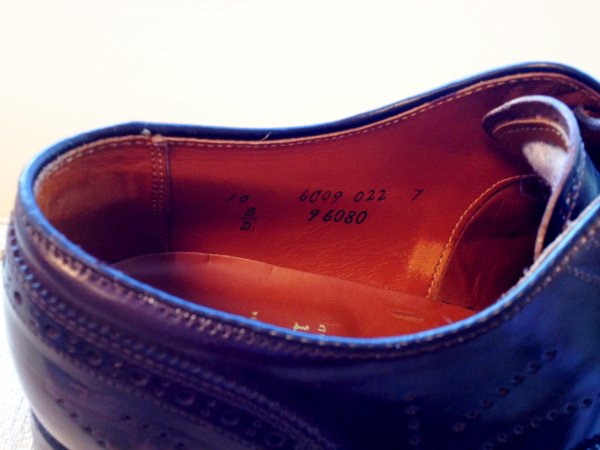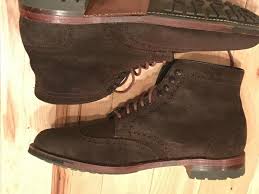 Based on that description they don't sound too suitable for Autumn, but the thing that attracted me most to this model was Alden's special Water-lock Flex-Welt sole. Despite the low profile of the sole, it's made for wet weather as the leather is specially treated – all the water and moisture is removed and replaced with oils, making it not only very supple, but incredibly water resistant. The oils also give the sole a much better grip than a traditional leather sole, meaning no more impromptu ice skating when out in the rain. All this combined with a stunning colour that seems to change between a chocolate milkshake and a red setter in different lights makes for an extremely versatile shoe for Autumn. You can find this style at a number of places, but I picked mine up at Sweden's finest Tres Bien Shop.